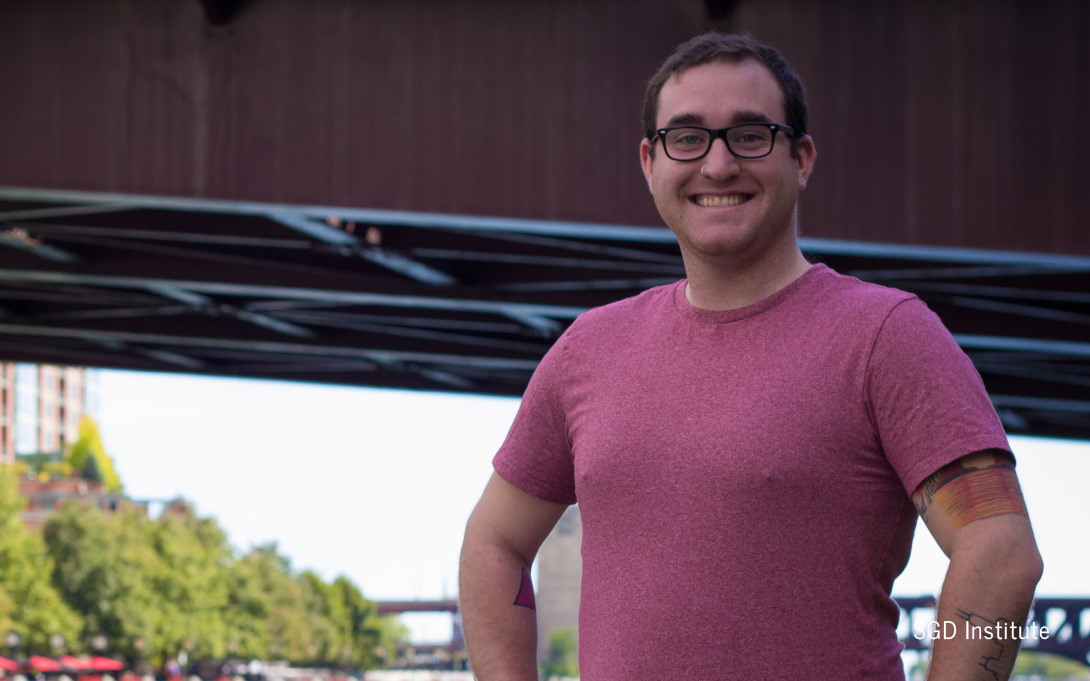 The Midwest Institute for Sexuality and Gender Diversity is proud to share that campus relations coordinator Robert Alberts has graduated from the University of Nebraska-Kearney (UNK) with a master of science in education, and a focus on school counseling and student affairs.
While completing their degree, Robert worked for UNK as a graduate hall director, and completed internships with the university's Women's Center and Greek Life. They have also published research on Queer identity development within college students and have been engaged with continued research centering Queer and Trans people.
Robert joined the Institute in 2016 as one of seven inaugural members of our leadership team. They served previously as director for MBLGTACC 2015, while earning a bachelor of social work at Illinois State University.