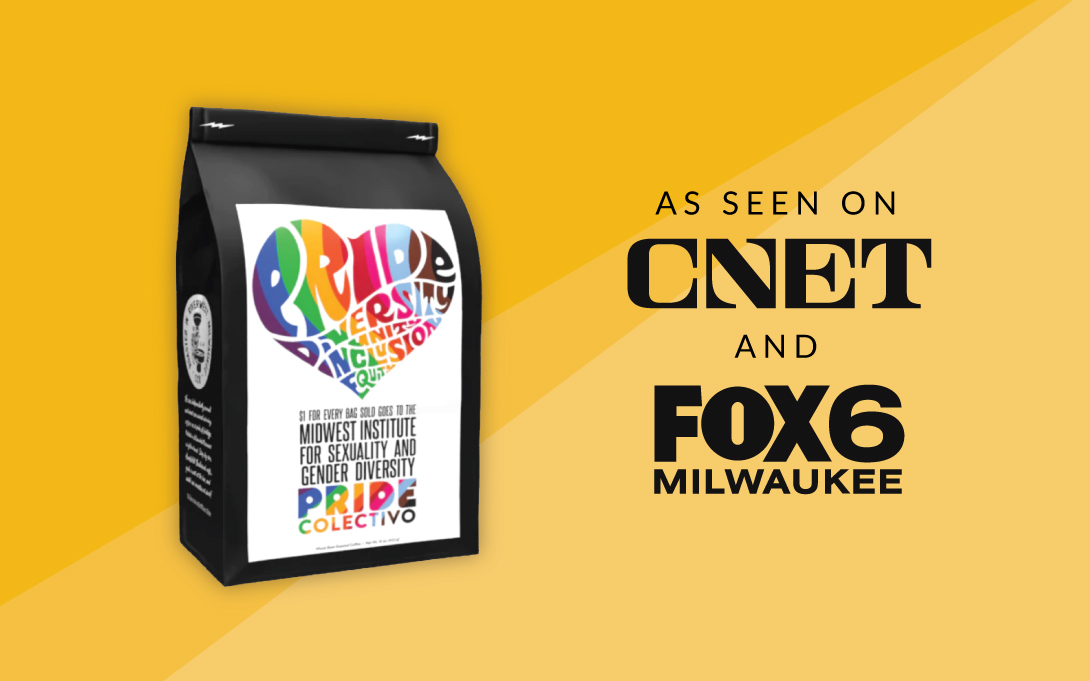 Colectivo Coffee's Pride Blend—with a portion of the sales benefiting the work of the Institute—was recently featured by FOX6 Milwaukee and CNET's Dan Avery. We previously announced the partnership where, for every one-pound bag of the Pride Blend, Colectivo has pledged $1 to Midwest Institute for Sexuality and Gender Diversity.
In a live video interview with FOX6's Brian Kramp, Tom McLaughlin introduced Colectivo's special Pride Month menu, including the special-edition blend.
And on CNET, Dan Avery highlighted the Pride Blend in a recent article on brands giving back to LGBTQ causes and organizations.
You can buy Pride Blend online directly from Colectivo.